Finding Your Ship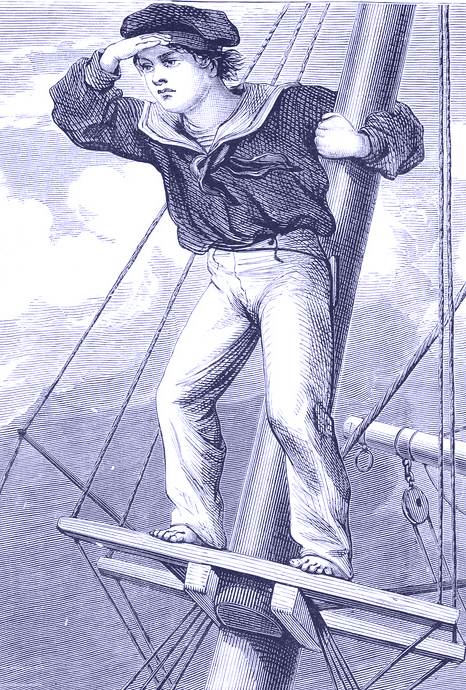 The first scheduled trans-Atlantic passenger flight was June 28th, 1939. Until then, the only way anyone came to the American continent was by ship. A few years ago, I started trying to find pictures of the vessels on which my own ancestors traveled.
Sometimes, it's easy. Find the people on a manifest, click on the manifest, click on the name of the vessel, and there she is!
Far more often, it is truly impossible. There are many images of the Mayflower. Not a single one was drawn from life. She was an ordinary vessel of her time, affordable by the Pilgrims because she was reaching the end of her life. There are no pictures made, no plans drawn. She was from a time when some ship builders carved a half model, but mostly, they just laid a keel and worked by eye and experience. She delivered the Pilgrims in 1620, she was probably broken up in 1624.
Frequently however, there were pictures or paintings of the ships. And, sometimes, those images have survived. You just have to determine which ship you're looking for, be prepared to recognise your ship when you find her, and start looking!
Step One - Know Which Ship You Are Looking For
Find the passenger manifest or other documentation for your people.
(You're on your own here, I assume you've either already done or know how to do this.)
From the documentation, gather information about your ancestor's ship
What Was Her Name?
When did she Arrive or Depart?
What was her Port of Entry or Depature?

Research Her Type, Home Port, Master & Owners:
Step Two - Prepare To Recognise The Ship When You Find Her
Step Three - Start Looking!
---
Looking for Inspiration? These are the ships I've found: